Hat tip goes to Underground Express (@undergroupexp), which recently tweeted a link

to this revealing

picture. Is this what we can expect from the IRS in the not too distant future based on recent revelations? Chilling! Preposterously Progressive

or Overbearing Overreach?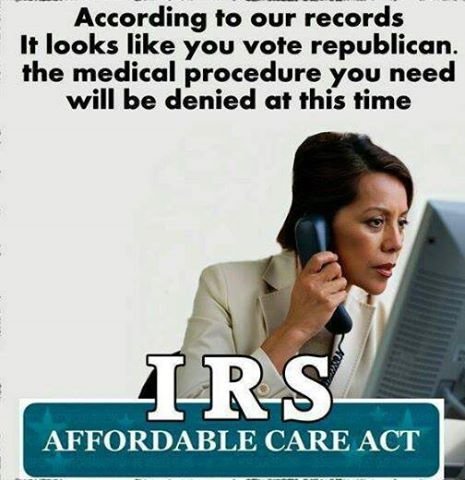 America should be outraged at the eventuality and inevitability that this IRS will be 'Managing' ObamaCare, especially after the IRS Gate abuse of power scandals exposed

this week

.